ARCHI-CLE
中村キースへリング美術館__北川原温
Nakamura Keith Haring Collection__Atsushi Kitagawara
1980年代ニューヨークのアートシーンを席巻したアーティスト、キース・ヘリングのコレクションのみを展示する、世界で初めてのプライベート美術館です。本施設は山梨県北杜市小淵沢町に位置し、ナラ、ヤマザクラ、カラマツ、アカマツなどが自生する緑豊かな森の中に計画されました。周辺環境と地形を生かしつつ、美術館が森と融合し、新しい環境を形成することを目指しています。
2007年に竣工、2015年には収蔵作品の増加に伴い、新たな展示室および収蔵庫、屋外展示スペース、カフェスペースが拡張・増築されました。
内部空間は、「闇」の展示室へと下るスロープと自然光を取り入れた「自由」の展示室へと上るスロープ、地形に従った2つのスロープを骨格に光が多様に変化する動線で計画されており、キース・へリングの人生を追体験するようなシークエンシャルな空間構成になっています。
構造担当 / アラン・バーデン
竣工日 / 2007年4月(既存棟) 2015年4月(増築棟)
構造・構法 / 鉄筋コンクリート造(一部鉄骨造)
規模 / 平屋
敷地面積 / 21761.47㎡
建築面積 / 1300.88㎡
延床面積 / 1247.20㎡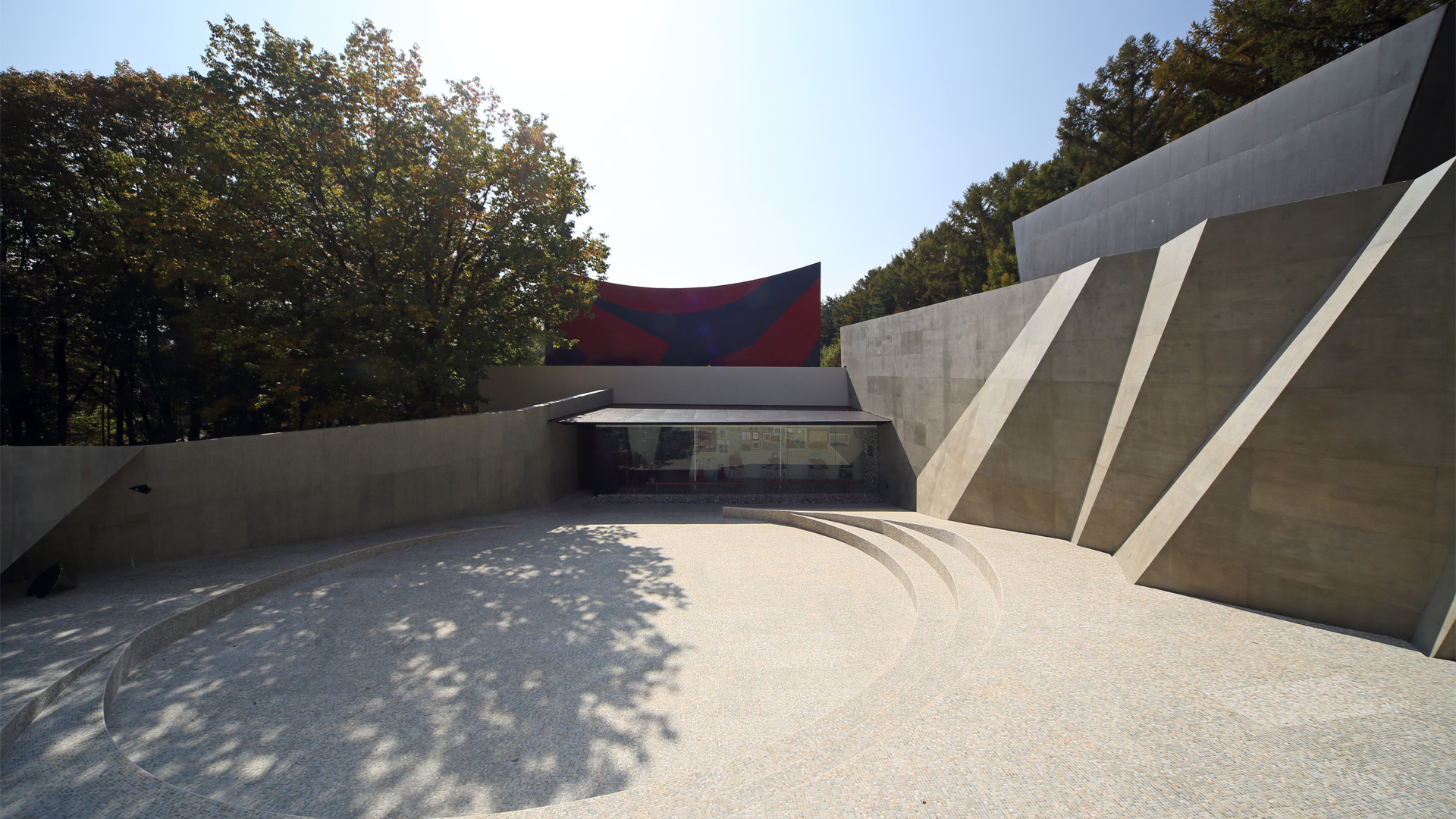 写真 / 大野 繁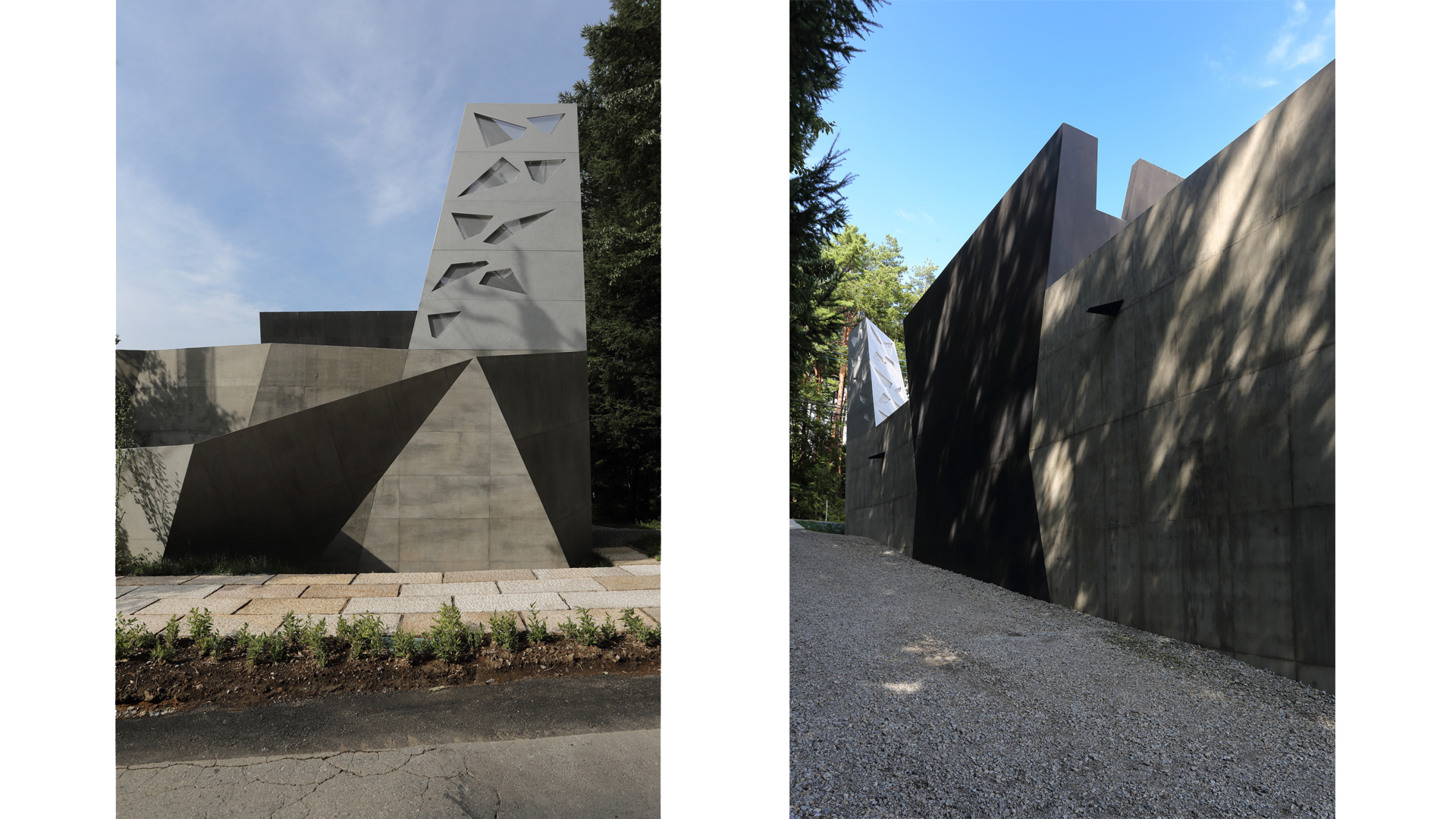 写真 / 大野 繁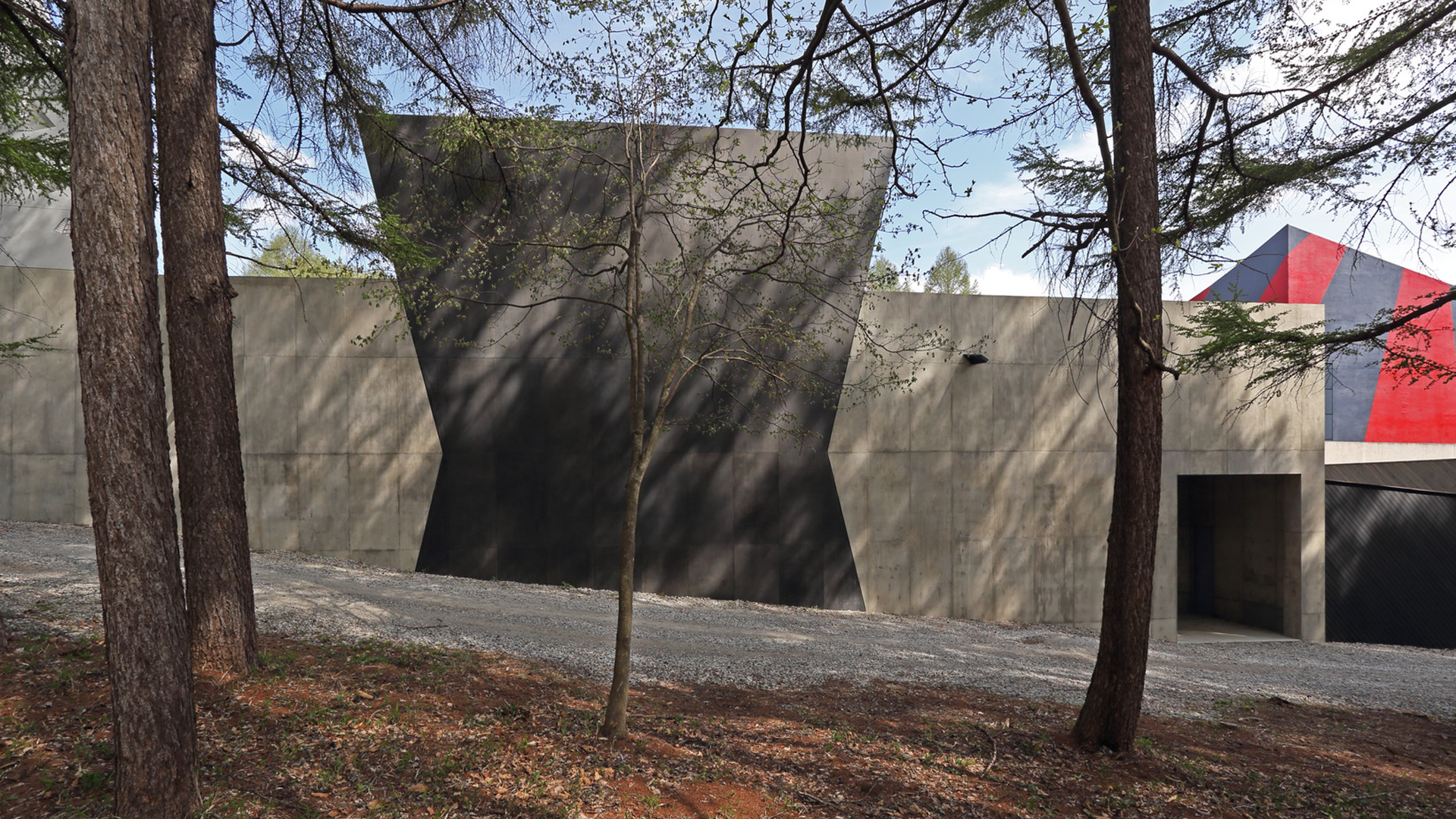 写真 / 大野 繁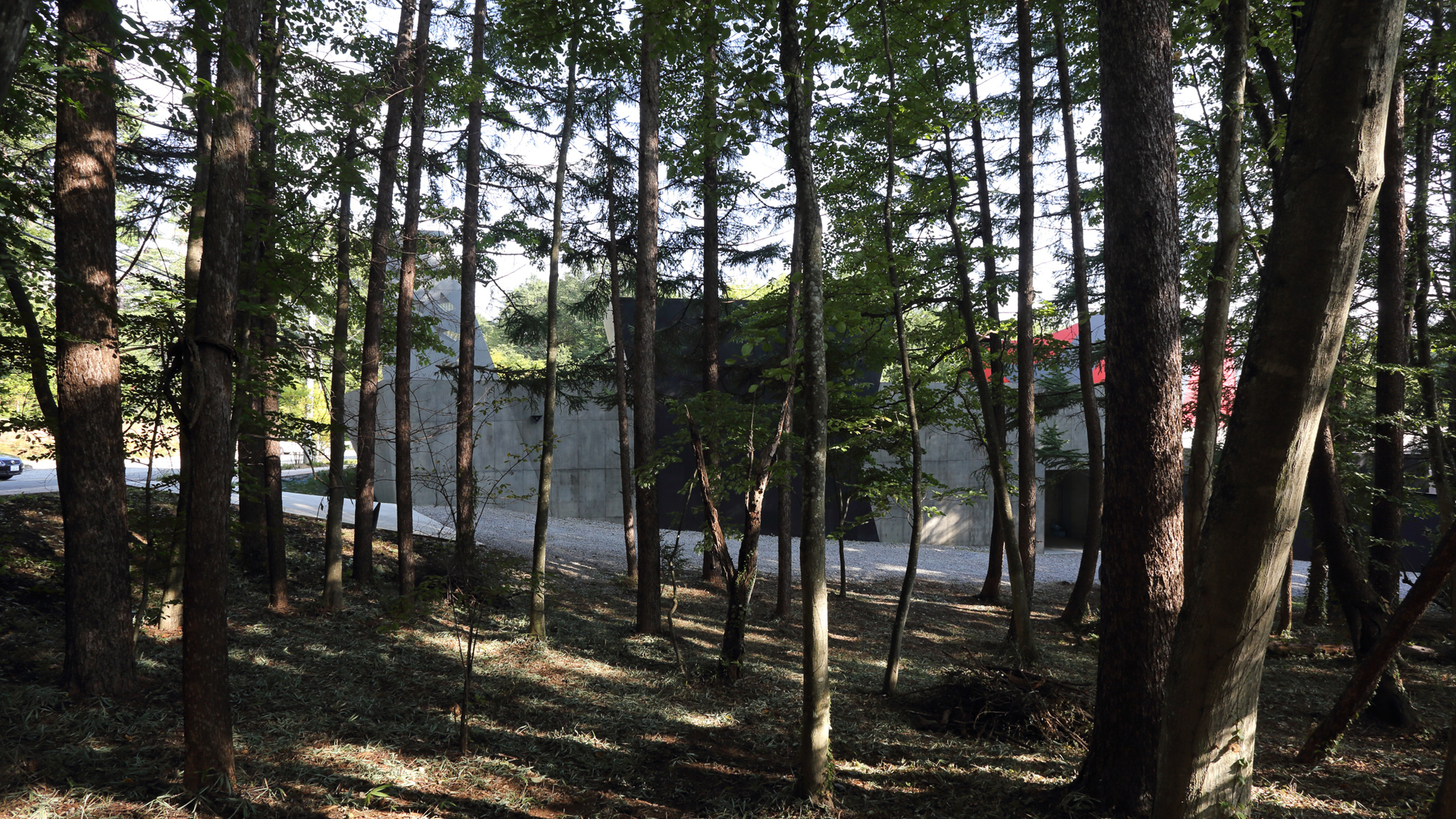 写真 / 大野 繁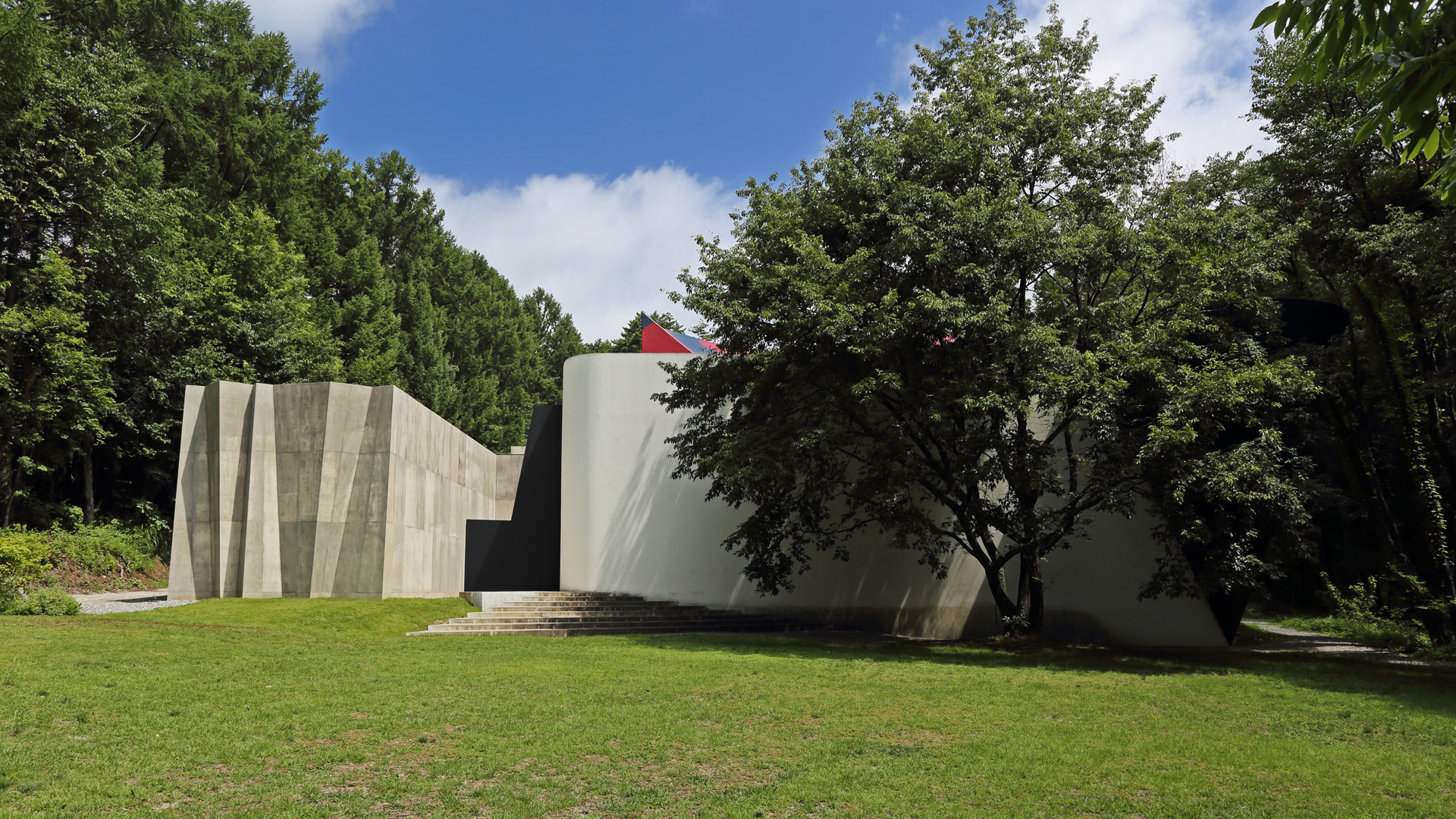 写真 / 大野 繁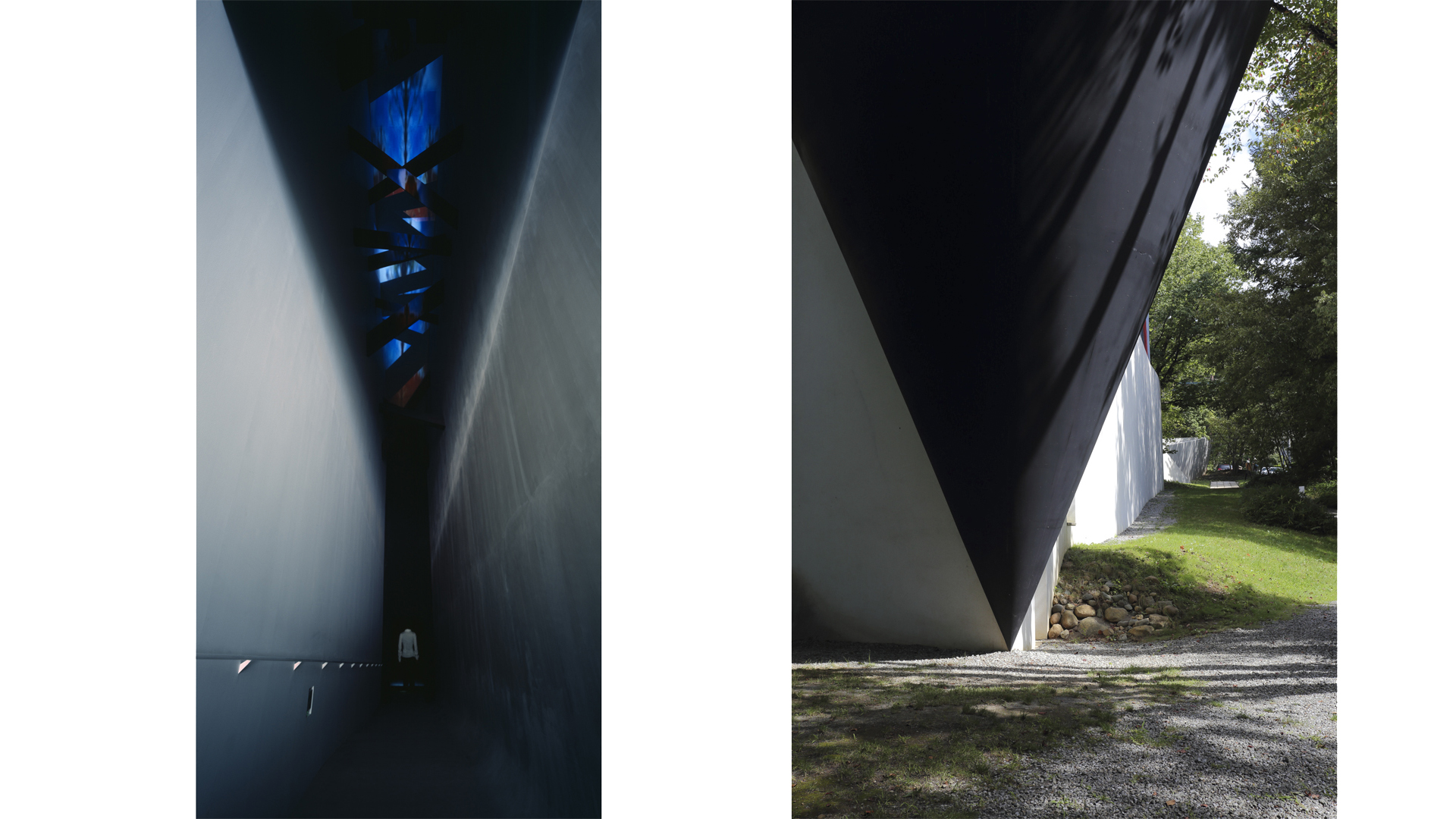 写真 / 左:山岸 剛 右:大野 繁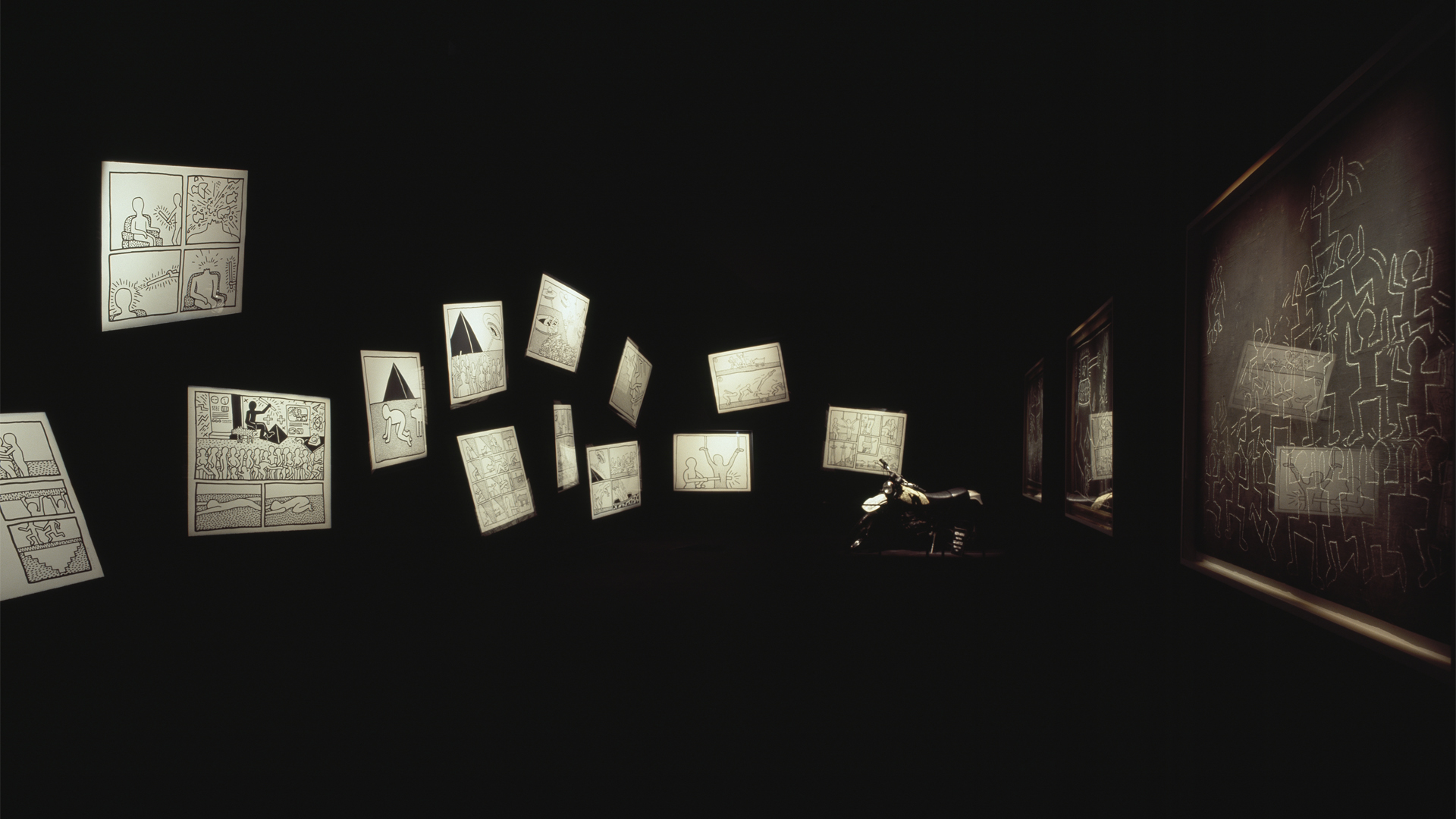 写真 / 山岸 剛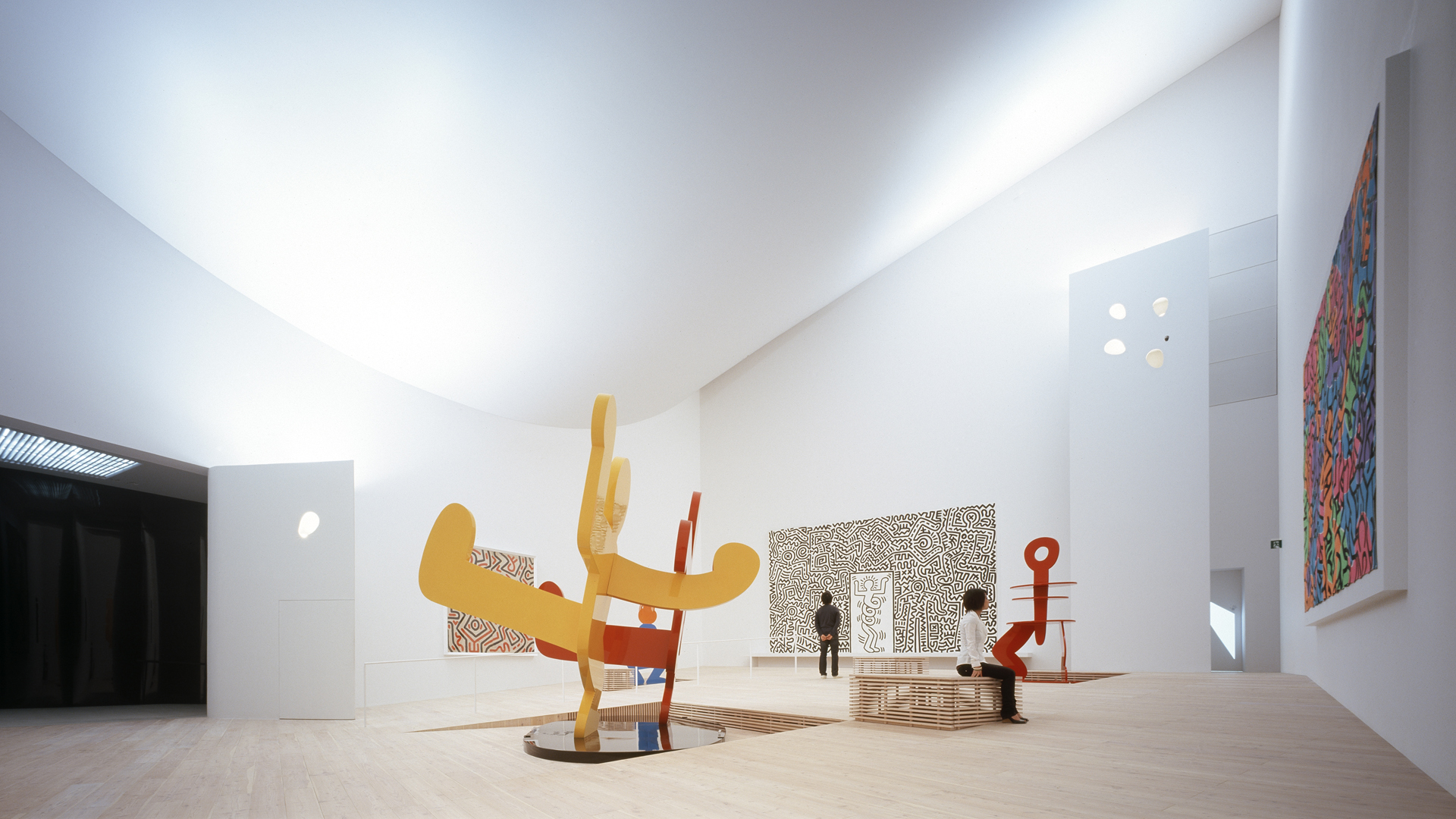 写真 / 山岸 剛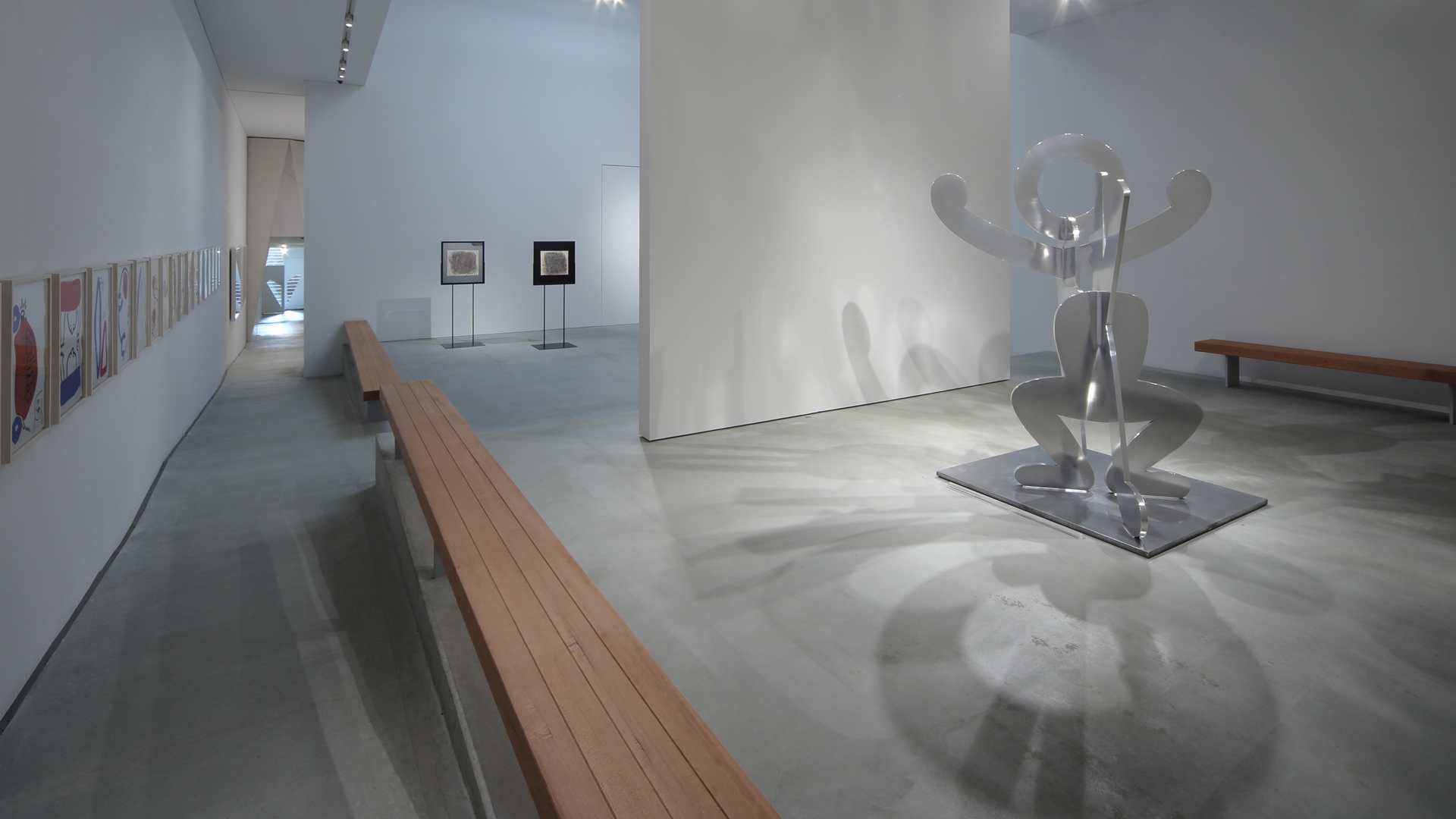 写真 / 大野 繁
This is the first private art museum in the world to exhibit only the collection of Keith Haring, an artist who dominated the New York art scene in the 1980s. The facility is located in Kobuchizawa-cho, Hokuto City, Yamanashi Prefecture, and was planned in a lush forest where oak, wild cherry blossoms, larch, and red pine grow naturally. We aimed to create a new environment by fusing the museum with the forest while making the best use of the surrounding environment and topography.
Construction was completed in 2007, and in 2015, with the increase in the number of works in the collection, an extension was planned with new exhibition rooms, a storage room, an outdoor exhibition space and a café space.
The interior space is planned with two ramps, one descending to the "Darkness" gallery and the other ascending to the "Freedom" gallery with natural light. Two ramps that follow the topography, with light variations creating a sequential spatial structure that allows visitors to relive Keith Haring's life.
Structural Engineer / Alan Burden
Completion Date / 2007.04(existing building) 2015.04(extension building)
Main Structure and Construction / RC(partly Steel Construction)
Size / one-storied building
Building area / 21761.47㎡
Building scale / 1300.88㎡
Total floor area / 1247.20㎡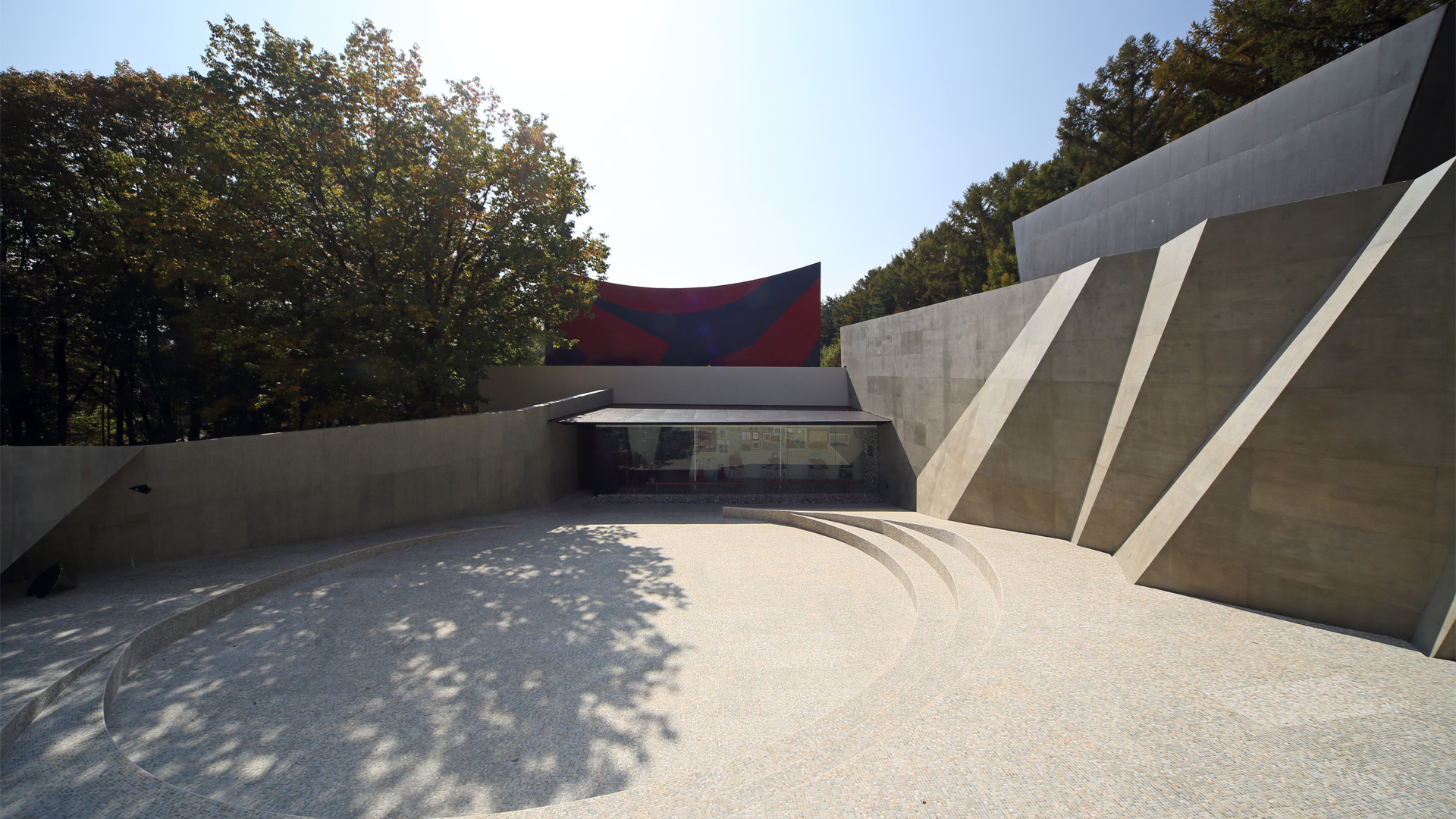 PHOTO / Shigeru Ohno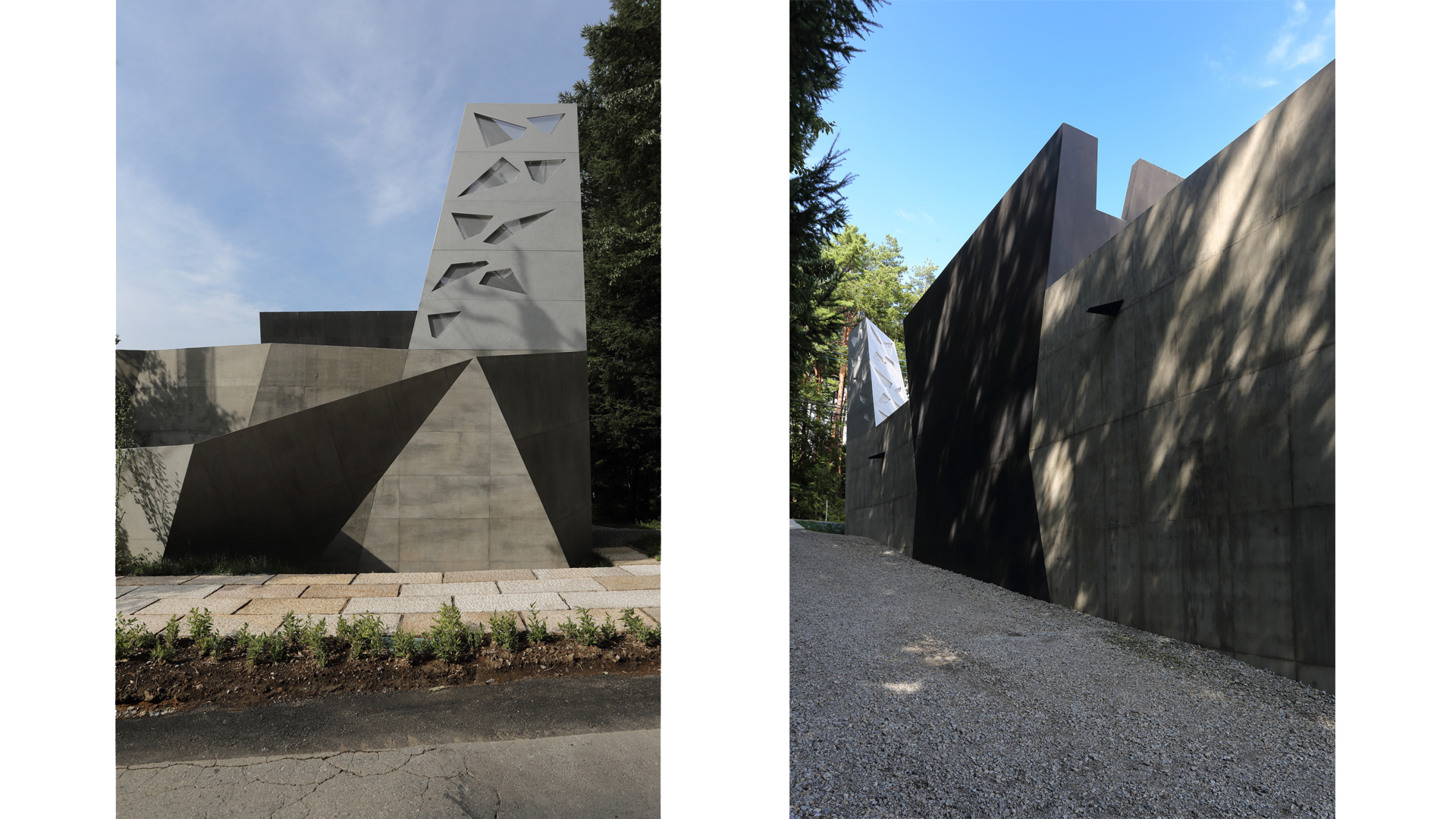 PHOTO / Shigeru Ohno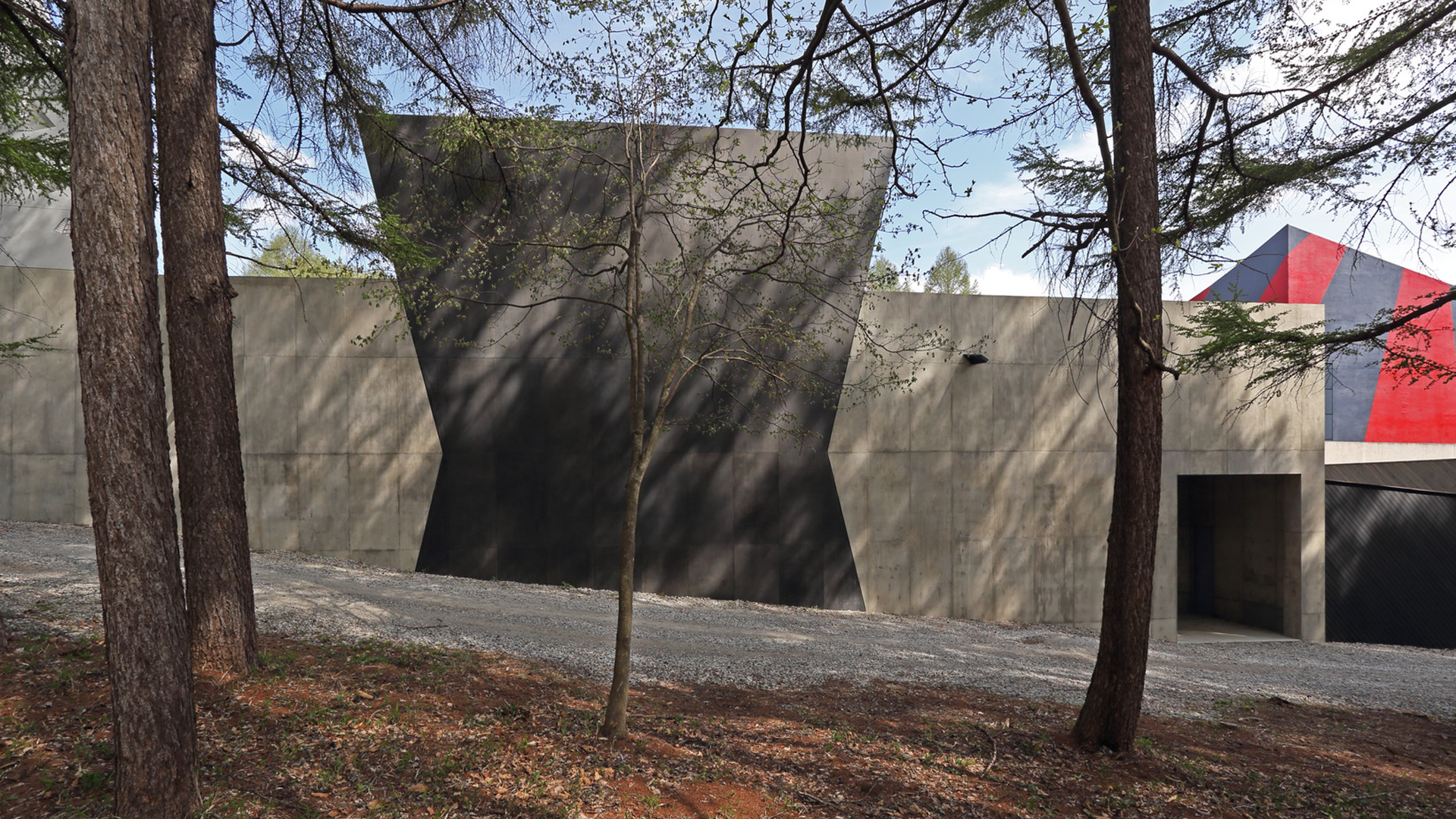 PHOTO / Shigeru Ohno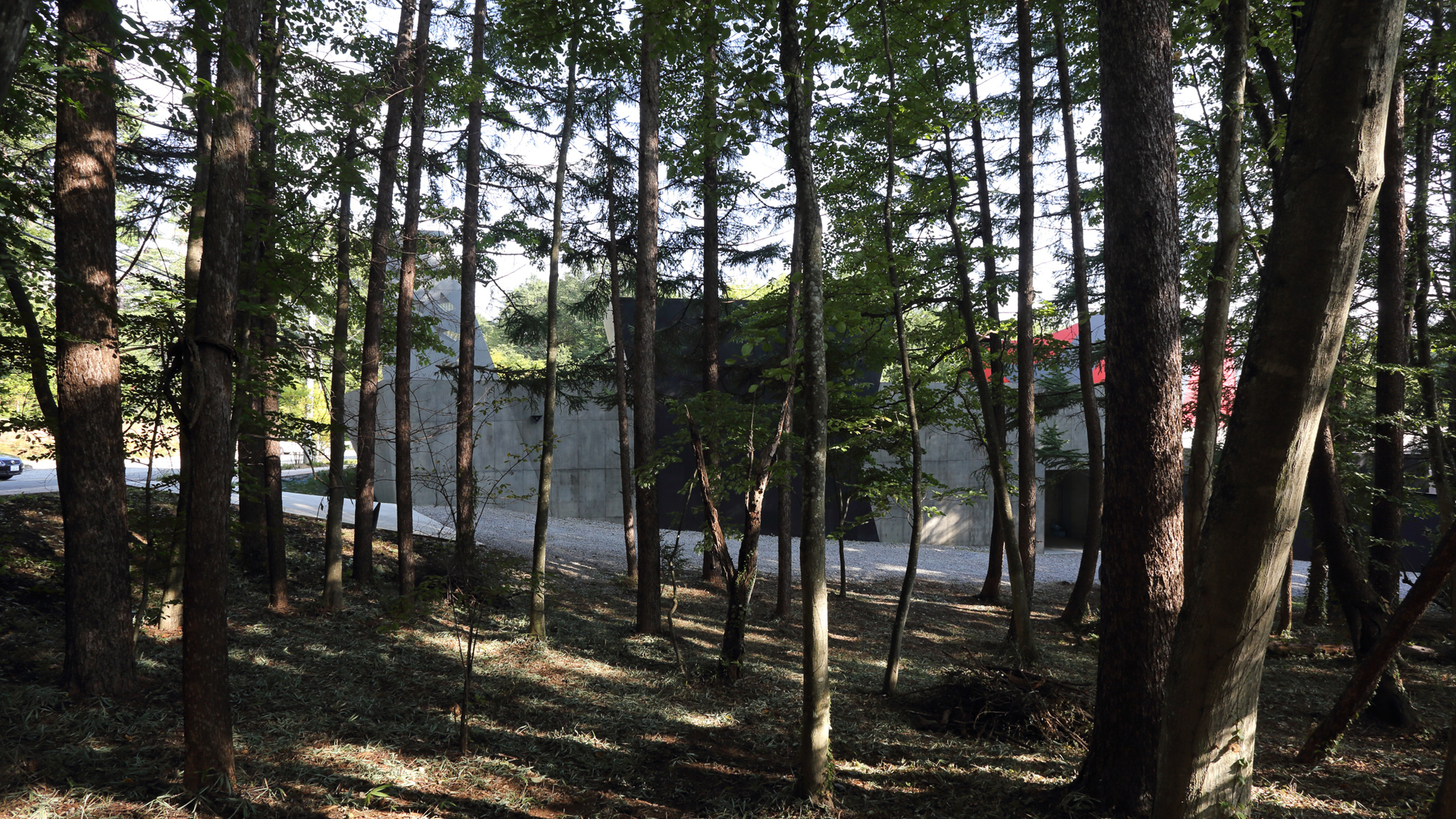 PHOTO / Shigeru Ohno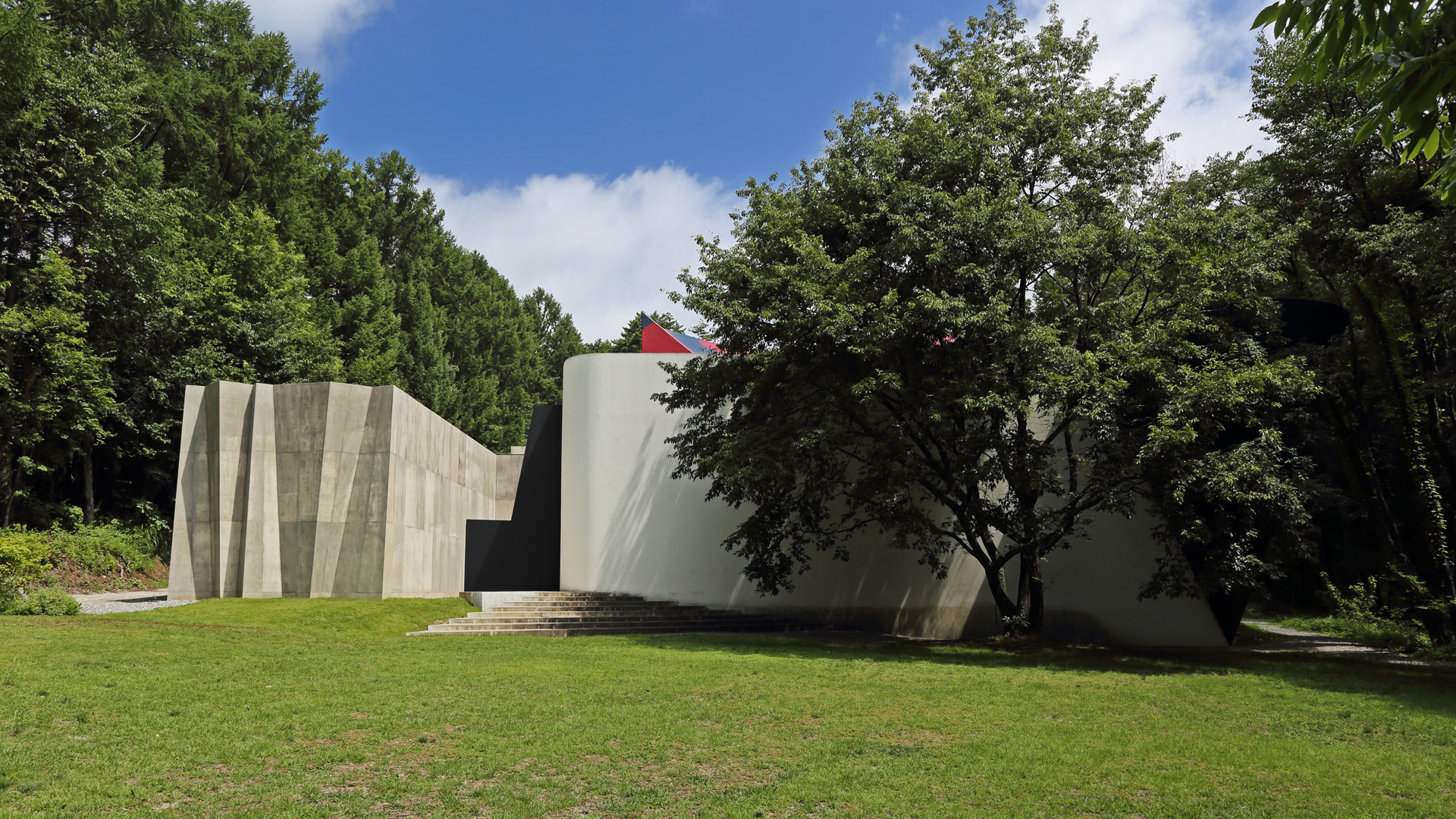 PHOTO / Shigeru Ohno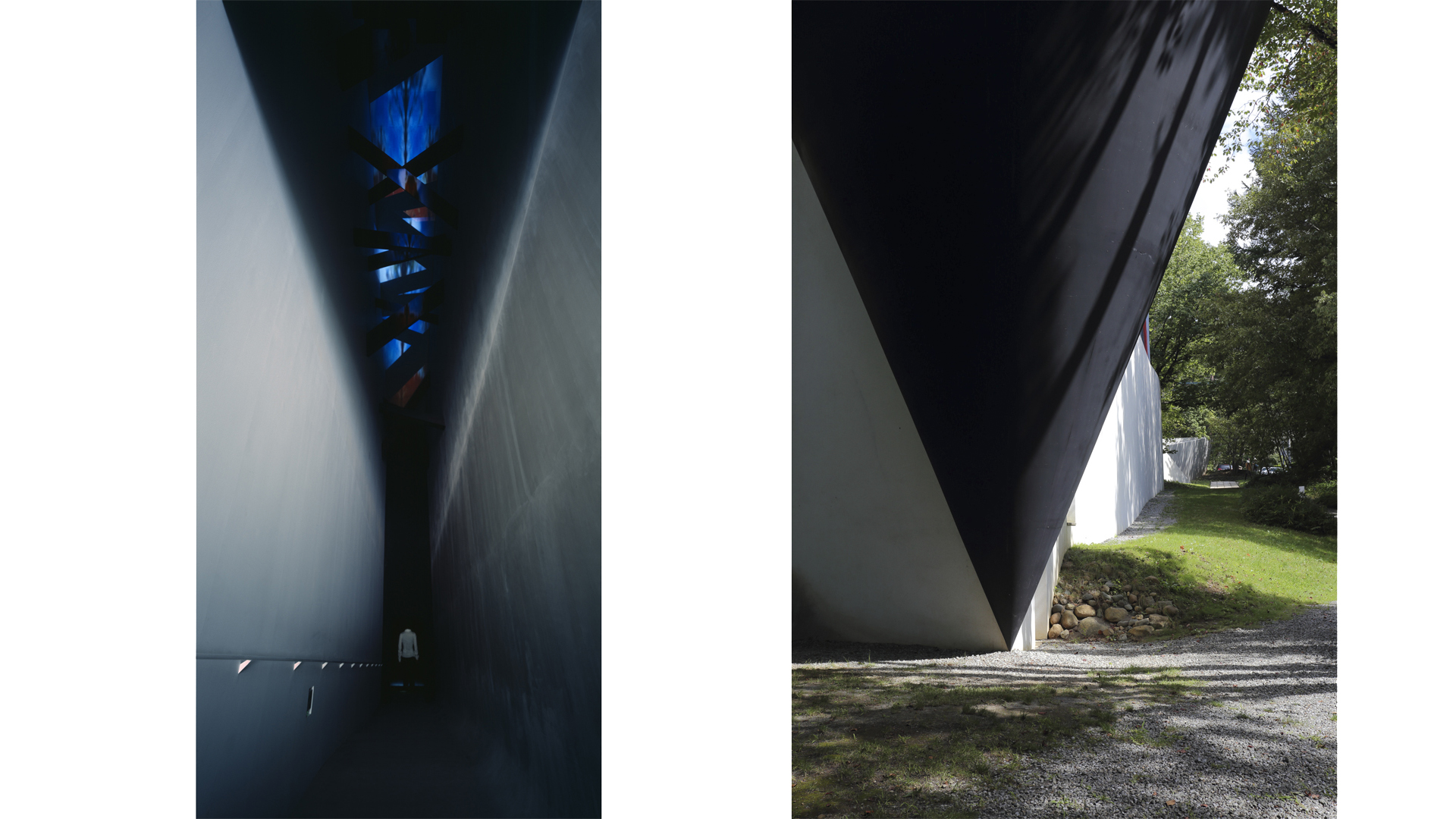 PHOTO / Left:Takeshi Yamagishi Right:Shigeru Ohno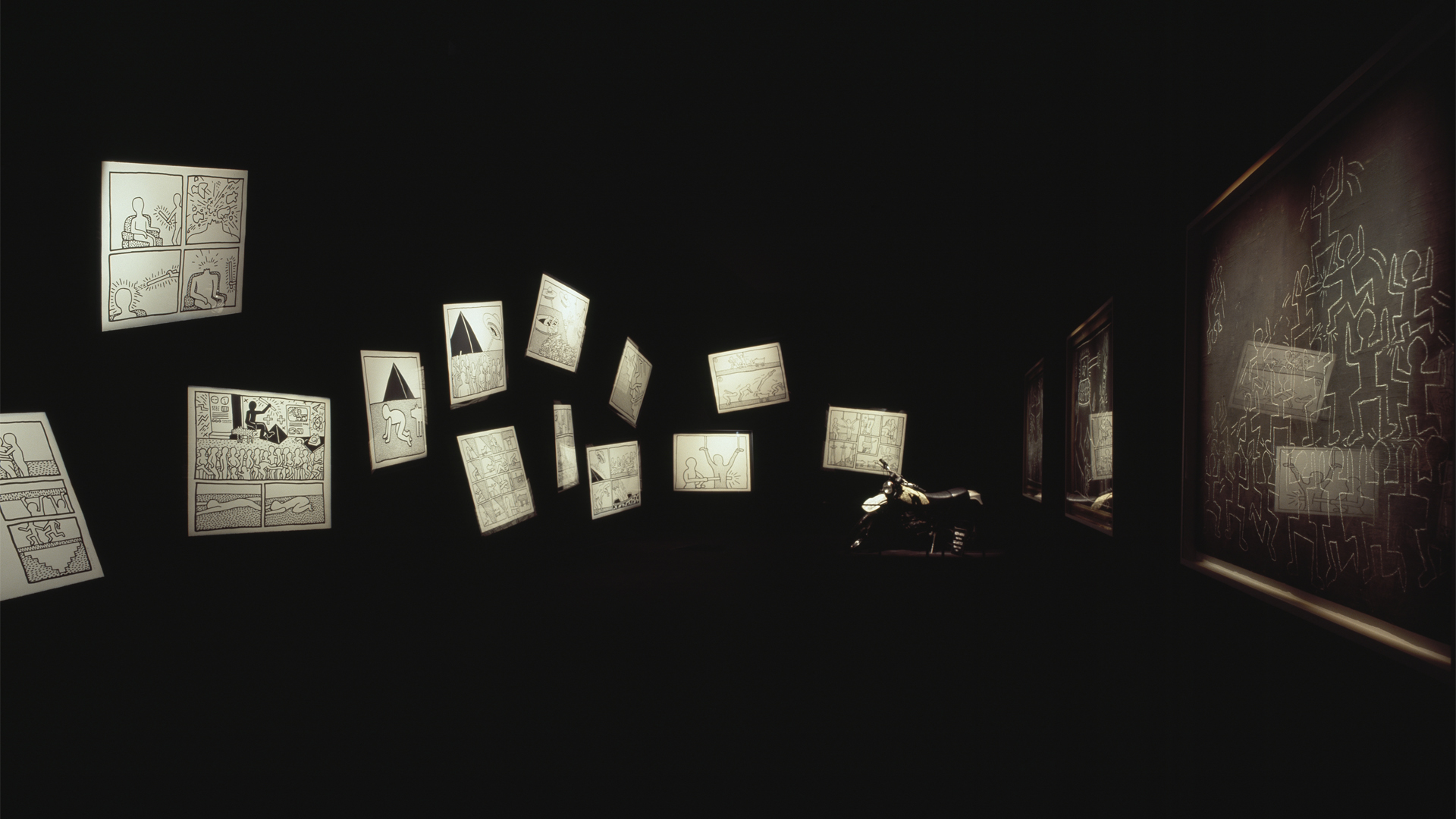 PHOTO / Takeshi Yamagishi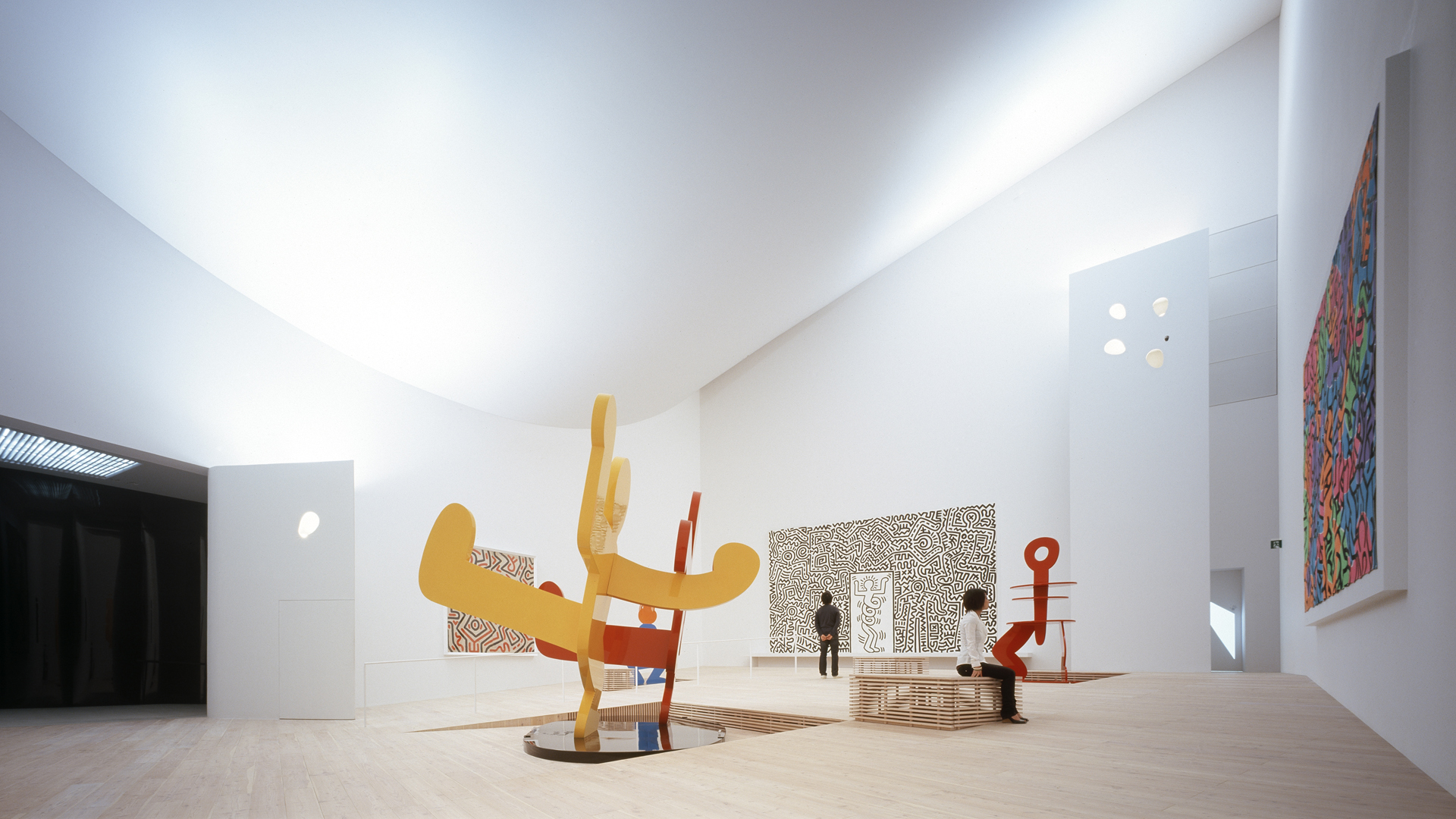 PHOTO / Takeshi Yamagishi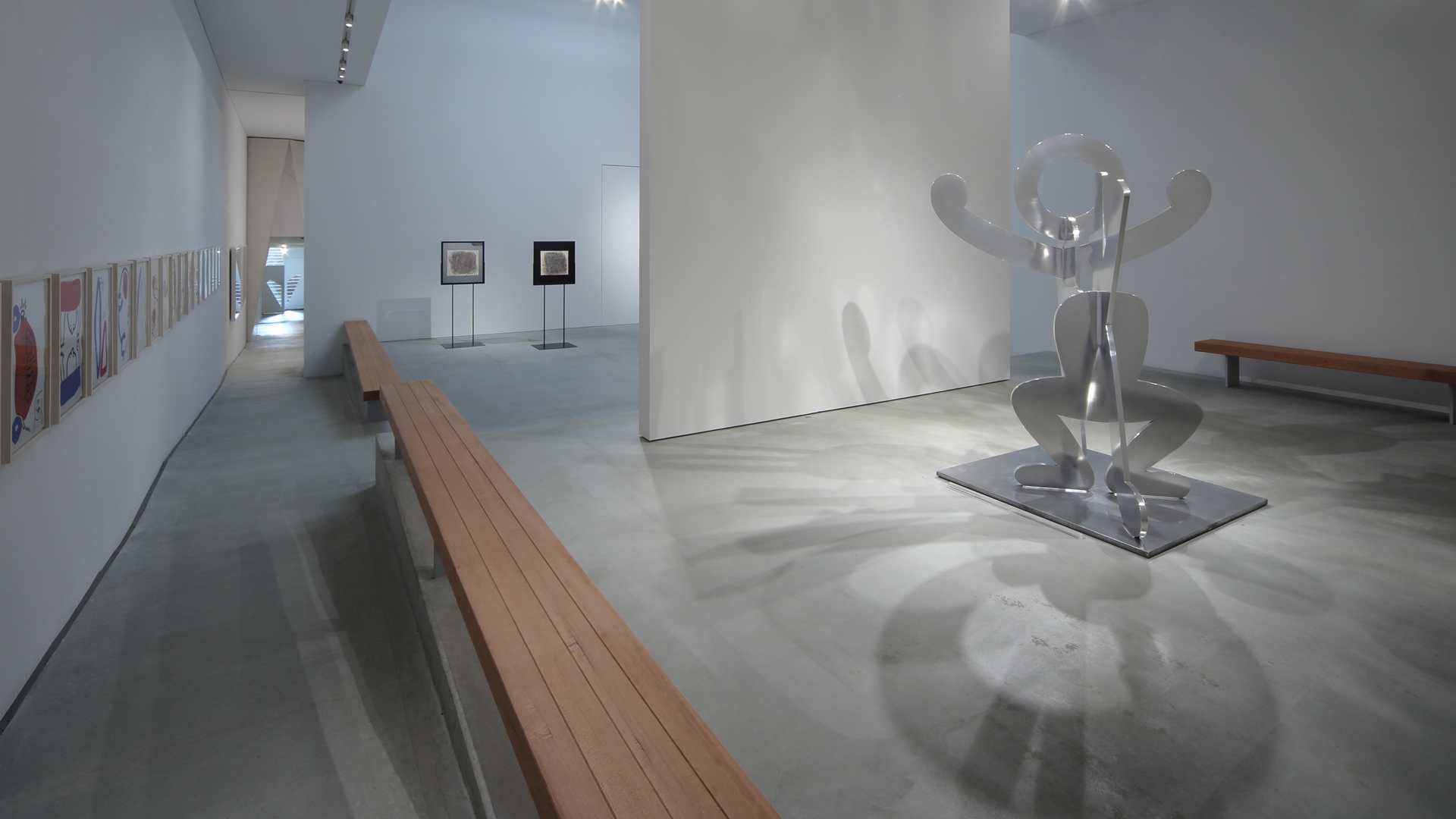 PHOTO / Shigeru Ohno