ARCHI-CLE
中銀カプセルタワービル_黒川紀章
Nakagin Capsule Tower_Kisho Kurokawa
黒川紀章の初期の代表作であると共に、メタボリズムの代表的な作品である。
それぞれの部屋の独立性が著しく高く、部屋(カプセル)ごとに交換することも、技術的には可能な設計になっているが、実際には一部のカプセルのみを交換することが困難であることなどから、現在に至るまで一度も交換されたことはない。計画では竣工から25年毎(最初が1997年)に交換されるはずだった。
鳥の巣箱を積み重ねたような(日本国外からの見学者はドラム式の「洗濯機を積み重ねたような」と表現する)特異な外観は、ユニット製のマンションであることの機能をダイレクトに表現し、そのメタボリズムの設計思想を明確に表現したデザイン性は高く評価されている。1つのカプセル(1部屋)の面積は 10 m2 (4000mm × 2500 mm) である。また、ビジネスマンのセカンドハウスまたはオフィスとして想定されたその内装は、ベッド、エアコン、冷蔵庫、電話機(70年代なので回転ダイヤル式。下記の写真参照)、テレビ(アナログ式)、ステレオ(フルサイズコンポーネントのプリアンプ一体型チューナー、オープンリール式テープレコーダー)、収納、ユニットバスなどが作りつけで完備(一部オプション)されている一方で、キッチンや洗濯機置き場はない。これは、食事は外で済ませて、洗濯はコンシェルジュに頼むことができたからであった。
2006年には、DOCOMOMO JAPAN選定 日本におけるモダン・ムーブメントの建築に選ばれている。
2014年には建物を愛する住人とオーナーを中心に中銀カプセルタワービル保存・再生プロジェクト設立。当初のコンセプト通りカプセルの交換を推進するが現在は断念。建物解体の際に取り外した複数カプセルを再生し、美術館や博物館への寄贈や、泊まれるカプセルの運営に向けて活動する。
カプセル現物の保存以外にも建物の記録に積極的に取り組み、2022年2月には書籍『中銀カプセルタワービル 最後の記録』(草思社)を出版。
購入はこちらをクリック
構造担当 / 松井源吾+ORS事務所
竣工日 / 1972年
構造・構法 / SRC造一部S造
規模 / 地上11階一部13階、地下1階
敷地面積 / 441.89㎡
建築面積 / 429.51㎡
延床面積 / 3091.23㎡
カプセル数 / 140個
カプセル面積 /10㎡
カプセル重量 / 3850kg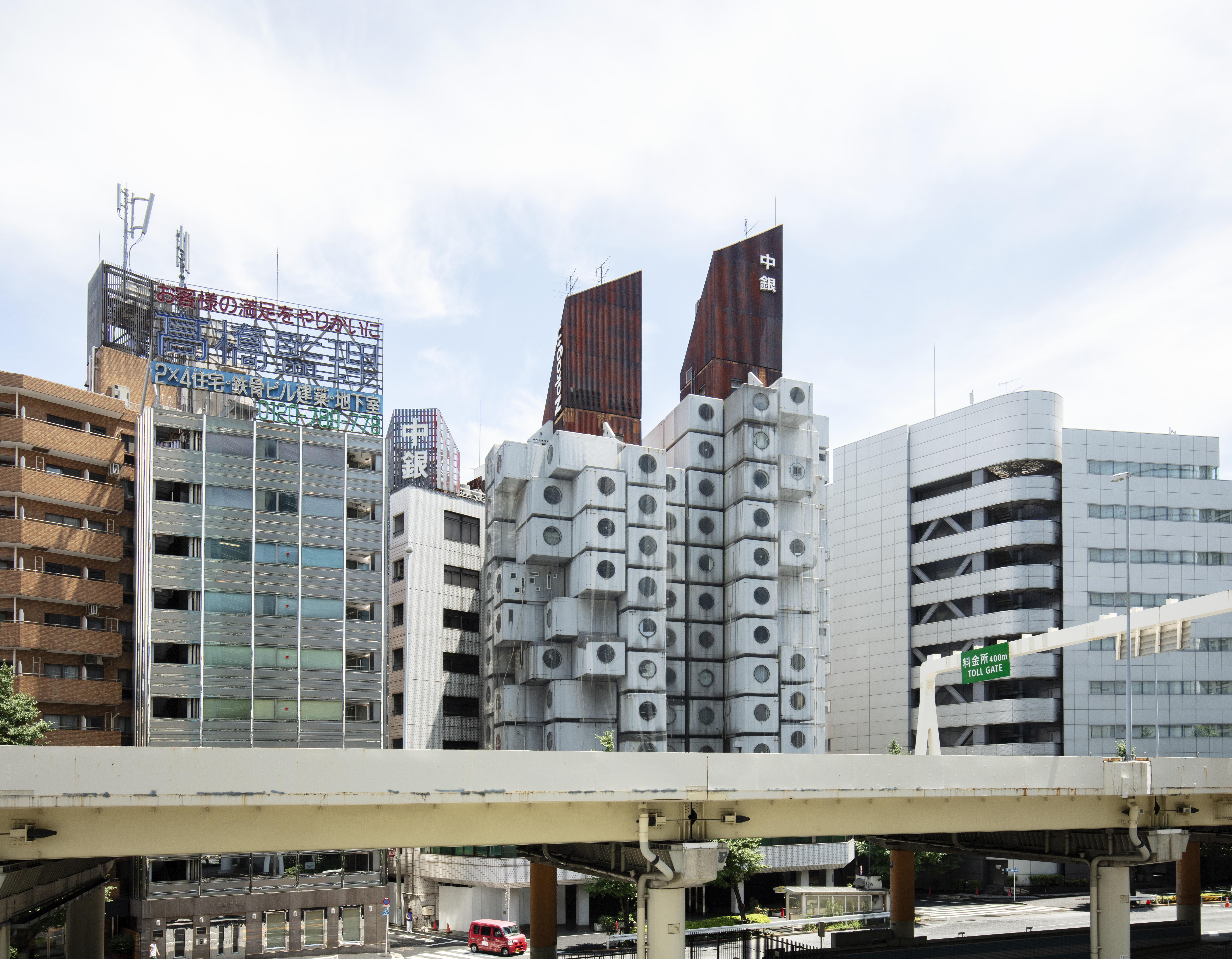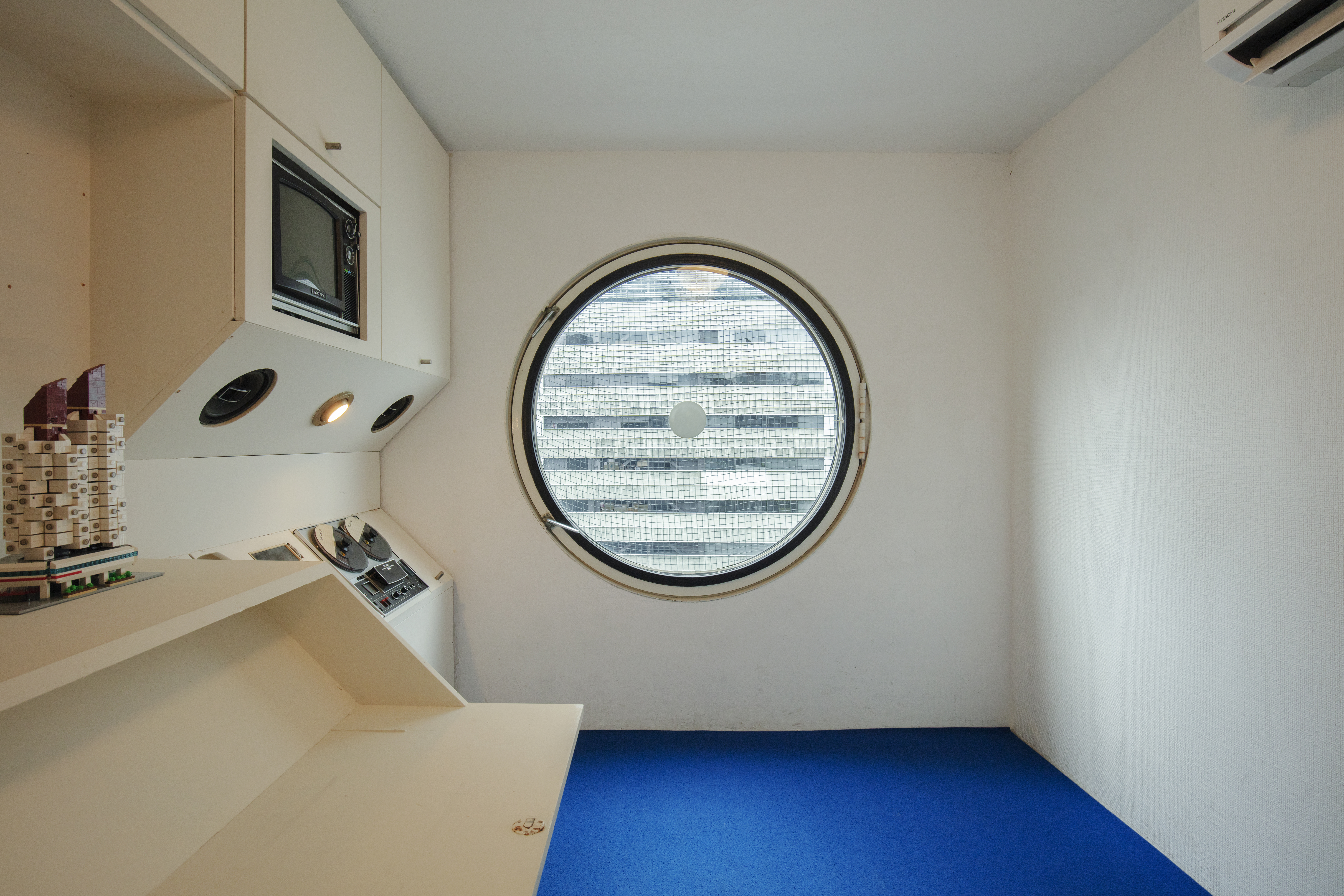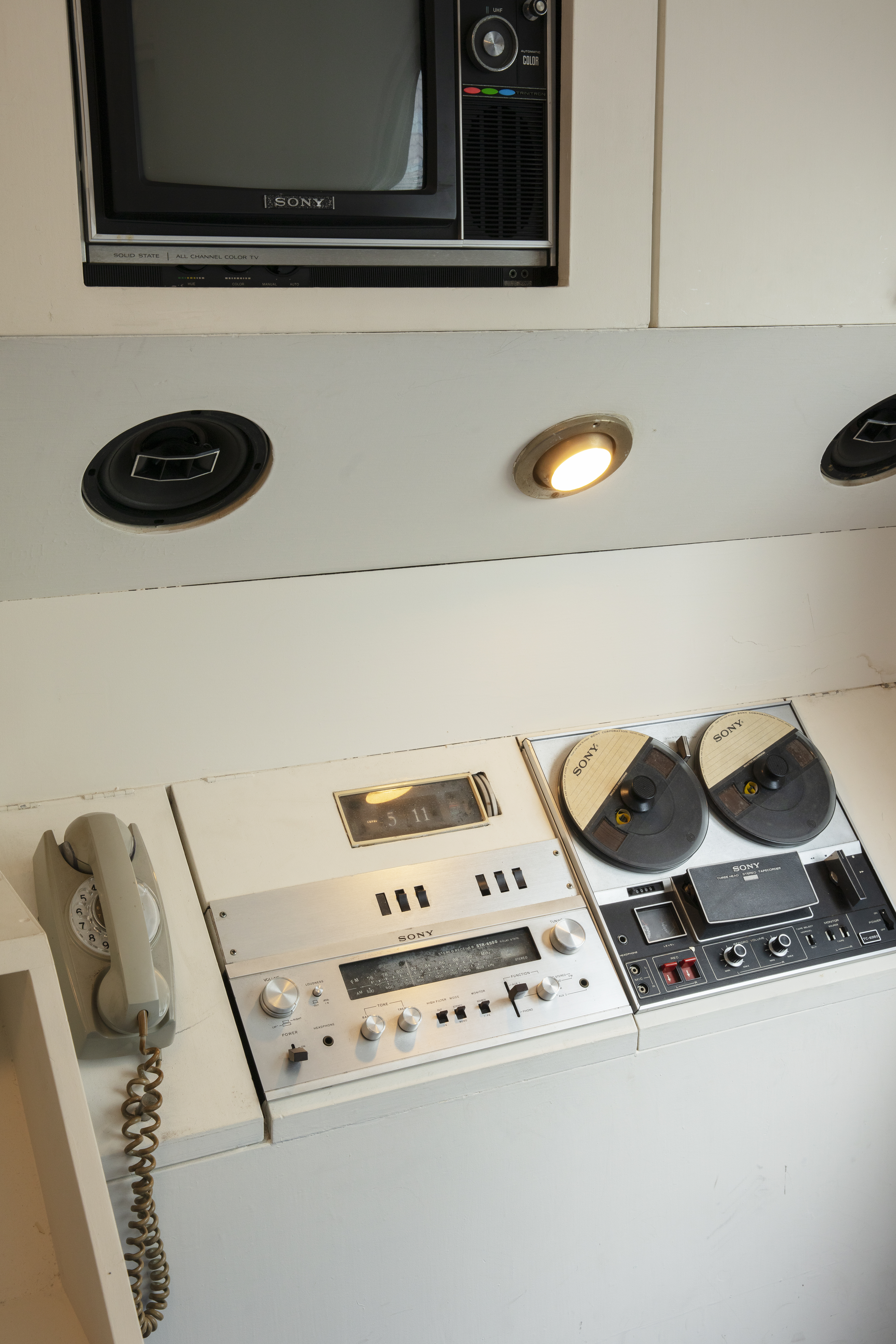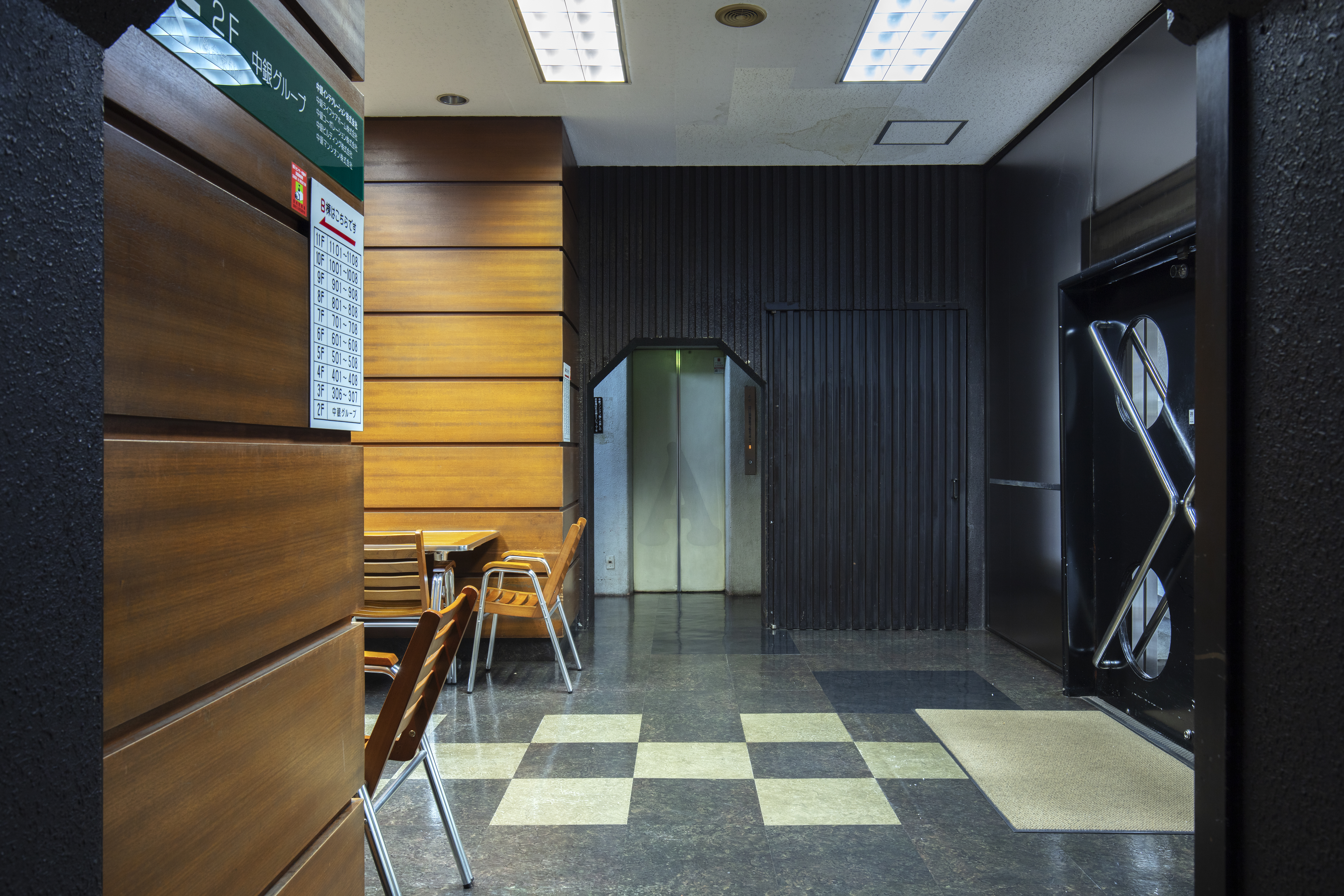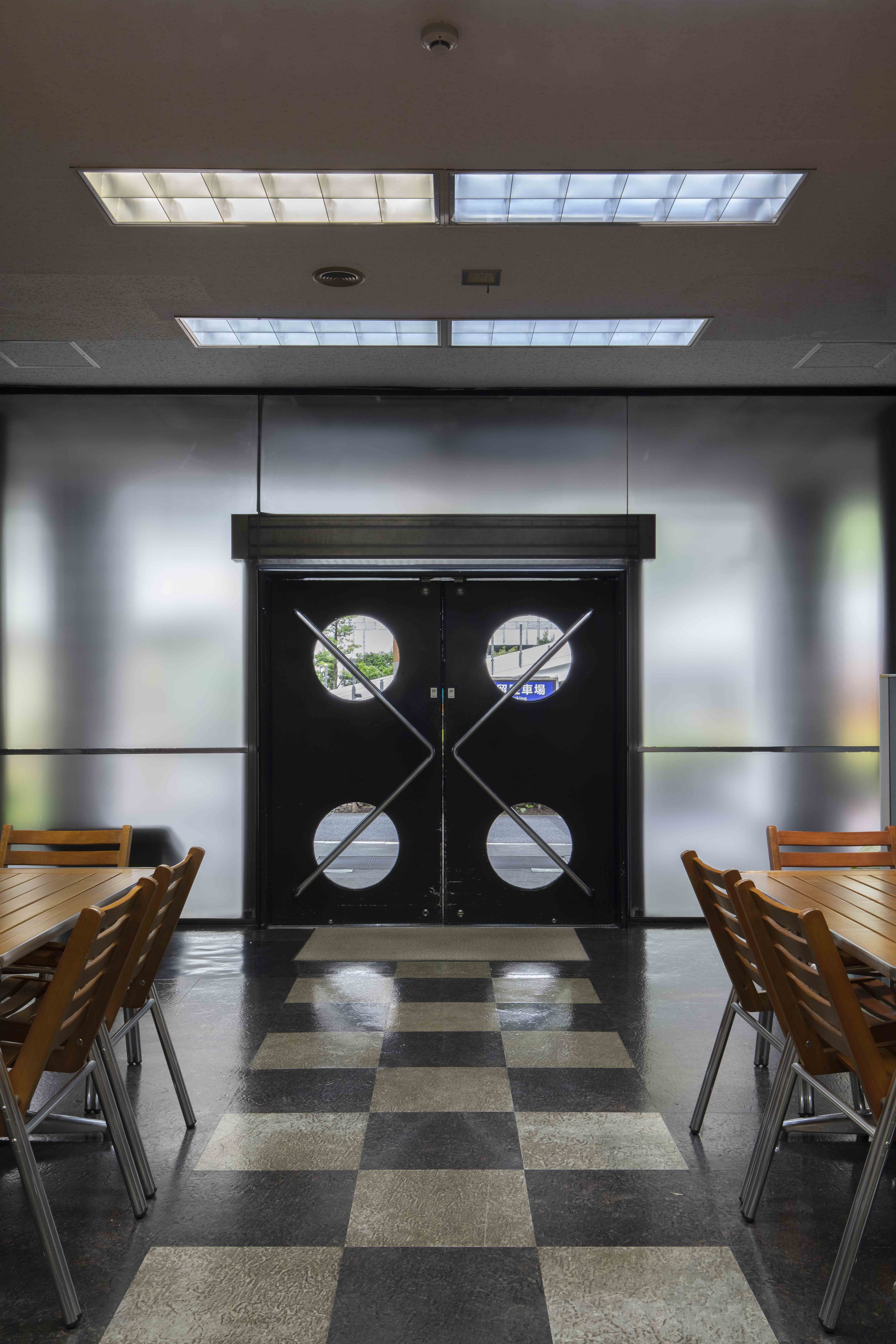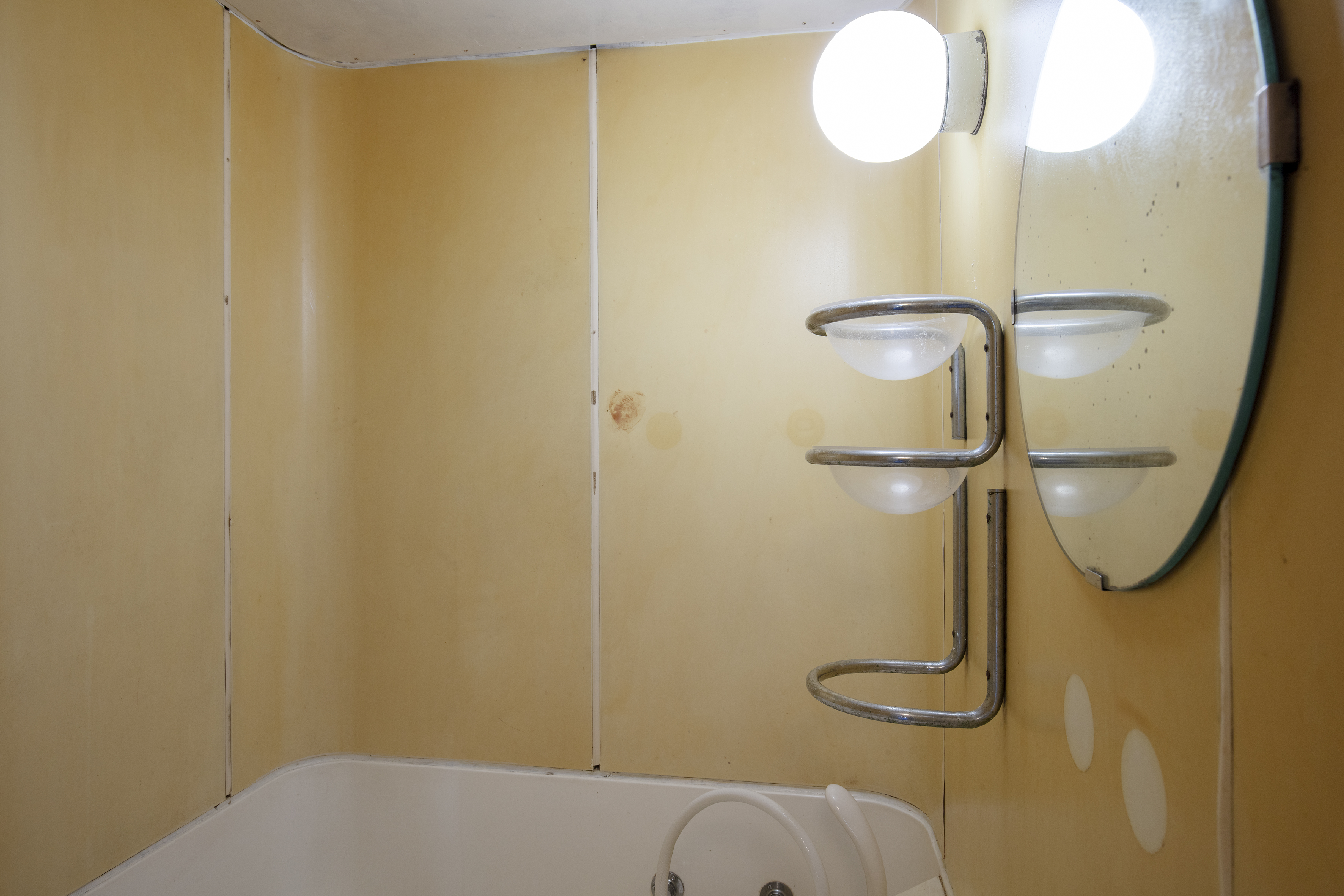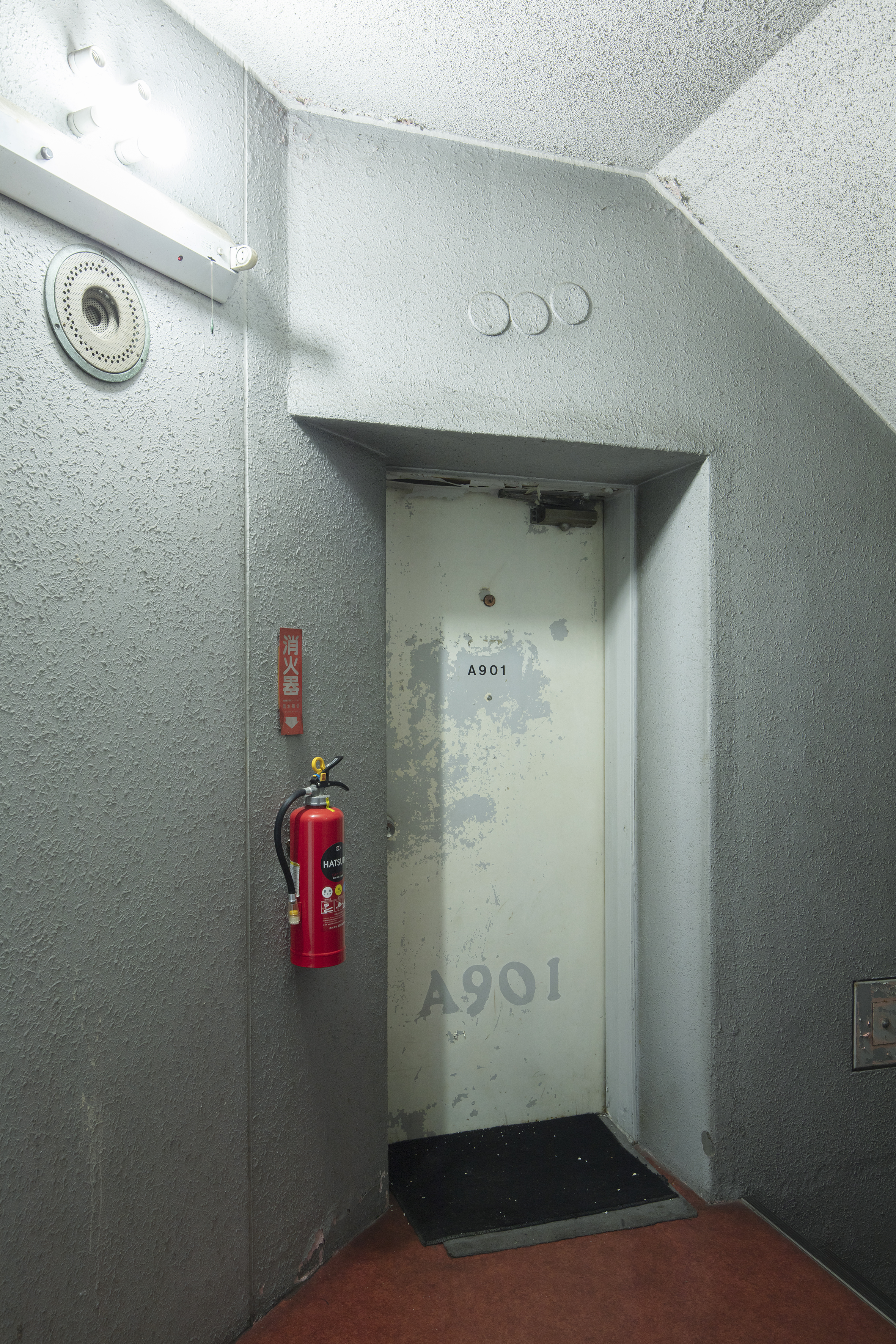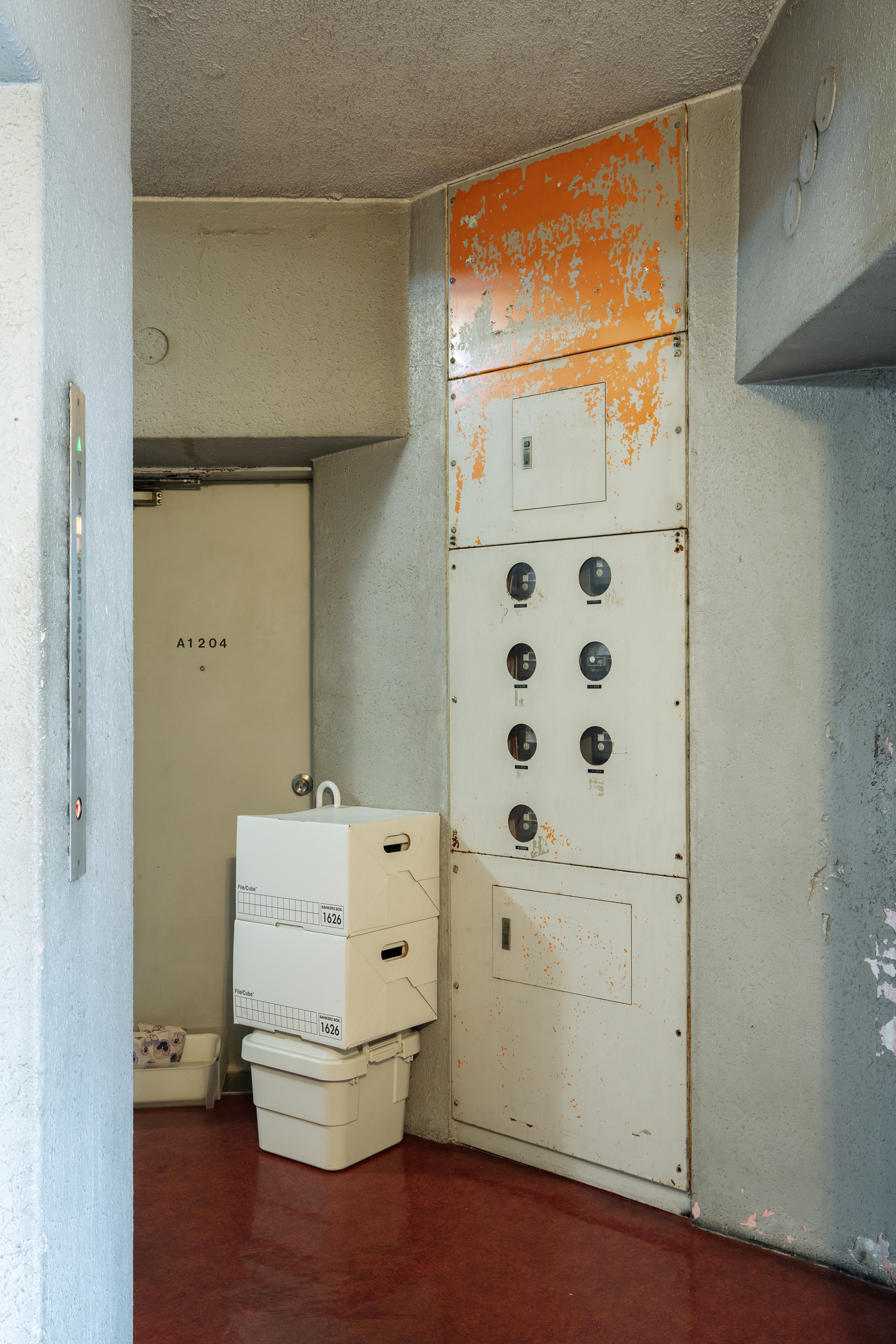 Being one of Kurokawa's earliest works, it is also a representative example of the "Metabolism" architecture movement.
Each room is highly independent of the other, and although the design makes it technically possible to replace each room (capsule), in practice, it has never been done because of the difficulty of replacing only some of the capsules. It was intended for the capsules to be replaced every 25 years (the first time in 1997) since completion.
The building's peculiar appearance, resembling a stack of birdhouses (visitors from outside Japan describe it "like a stack of washing machines"), straightforwardly conveys the function as apartments made of units, and the design is highly acclaimed for its clear expression of the Metabolism design philosophy. Each capsule (one room) measures 10 m2 (4000 mm x 2500 mm). Intended as a second home or office for businessmen, they are furnished with a bed, air-conditioner, refrigerator, telephone (rotary dial as it was in the '70s, see image below), TV (analogue), stereo (tuner with a full-size component preamplifier, open-reel tape recorder), storage, and a unit bathroom (some of the interior optional), but without kitchen or laundry facility. The reason was that one could eat out and ask the concierge to do the laundry (a place only for sleeping and spending leisure time).
In 2006, the building was selected by DOCOMOMO JAPAN as one of the architectures of the modern movement in Japan.
In 2014, the residents and owners who love the building established the Nakagin Capsule Tower Preservation and Restoration Project. The project promoted the replacement of the capsules as initially conceived, but that idea has now been given up. Now it aims to recycle the capsules that were removed during the demolition of the building, donate them to art galleries and museums, and to operate capsules that can be used for overnight stays.
In addition to preserving the original capsules, they are also actively working on documenting the building. In February 2022, a book entitled "Nakagin Capsule Tower: The Last Record" (Soshisha Publishing) will be published.
Click here to purchase
Structural Engineer / Gengo Matsui + ORS
Year / 1972
Main Structure and Construction / SRC, partly S
Size / 11 floors above ground, partly 13 floors above ground, 1 basement floor
Building area / 441.89㎡
Building scale / 429.51㎡
Total floor area / 3091.23㎡
Number of capsules / 140
Capsule area / 10㎡
Capsule weight / 3850kg